Description
Cannibal Kraken - Whey Protein Blend
Cannibal Kraken - Whey Protein Blend - Whey protein is generally considered the best of all of the powdered proteins one could eat, no matter if it is isolate or concentrate. Both have their own unique qualities, but no matter which you are consuming, you get the following benefits from supplementation with a combination of isolate and concentrate:
improved athletic performance

†

Improved mood

†

reduced stress

†

fat loss

†

decreased waist circumference 

†

reduced cancer rates

†

lower incidence and severity of HIV symptoms

†

improved immunity

†

lowered cortisol

†

improved liver function in those suffering from certain forms of hepatitis

†

reduced blood pressure

†
Cannibal Kraken - Whey Protein Blend by Chaos and Pain

CANNIBAL KRAKEN® Whey isolate is lower in fat and carbohydrate and higher in protein than concentrate. This leads to a far cleaner nutrient profile and the impression that it's superior to concentrate, but whey concentrate is jammed with a variety of awesome things isolate lacks. For instance, whey concentrate contains much higher levels of IGF-1, TGF-1, and TGF-2. All of which aid aid in the following:
hypertrophy and strength

more conjugated linoleic acid (CLA)

immunoglobulins

and lactoferrin, leading to faster body recomposition.
Low in fat and carbohydrates but jammed with 24 grams of the highest quality whey protein, Cannibal Kraken provides instantized awesome in a variety of delicious flavors. 
If you want to be a monster, you have to eat like one.
Payment & Security
Your payment information is processed securely. We do not store credit card details nor have access to your credit card information.
Customer Reviews
100
reviewers would recommend this product
Write a Review
Ask a Question
I recommend this product
Cannibal Kraken
It's a great product and I think it's the best I've come across. Three things I would like to bring up: 1. You need to keep the 5lb containers stocked 2. It used to be on sale and the shipping was outrageous. Now there is no sale and shipping price went down. Seems like some funny business going on. 3. You send a coupon to me after I order but I either can't use it for the product I want to purchase or it expires way too soon.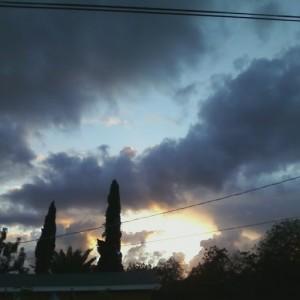 VM
06/26/2022
Victor M.

United States
I recommend this product
Cookies n Cream tastes like I hoped
Aside from being a fan of the chocolate flavor and vanilla as well, I wanted to try this one as in hopes to replace certain sweet habits. :) It mixes well with your CnP Glutamine for that extra muscle growth and recovery support! So far, it has helped to maintain weight and current performance goals. Thanks for the great pricing, it sure helps a lot. Also, Il'll miss these killer older logos and labels. \m/ \m/ :D
06/24/2022
Brian J.

United States
I recommend this product
Favorite Protein
All the flavors I've tried have been great and it mixes really well.
ONLY DIETARY™ SUPPLEMENTS